Lovely Things!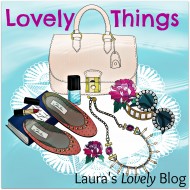 I've been approaching both of my blogs with fresh interest over the last few weeks, and consequentially I've decided to take part in a couple of 'Linky' events. When selecting which ones to join in with, the fantastic positivity of 'Lovely Things' really appealed to me! so, here are my first three 'Lovely Things', listed with gratitude:
Thing 1: Cornwall
If you have read my blog before you will have seen my snaps of the area I live in. I am so unspeakably grateful to be able to exist in this paradise, that my first 'Lovely Thing' just has to be Cornwall.
Cornish Sunset
Thing 2: My Family
Everyone loves their family. Everyone knows their partners and kids are really something special, there are thousands of blogs devoted to the topic, so I'm well aware of this fact. But these guys, well they really are something!
I never blog about them, or put them on instgram... I figure that their lives and their privacy are their own, and I'd rather tell them in person than over the net how awesome I think they are. But maybe a little public shout out once in a while really won't hurt: these two are the best company imaginable, and they give me so much that is positive. They always, without fail, cheer me up, they make me laugh so so much, they show me that they appreciate me, and they believe in me. I consider myself extremely blessed to have them both, as I am in complete awe of them both.
The best guys in the world
Thing 3: Paws
This member of my family, on the other hand, is something that I do plaster all over instagram. After 5 years I am still completely besotted with her! Before I had a cat I never knew what funny, charming, entertaining and loving little personalities they have. She definitely enriches my life: having a purring, lolling, and at times demanding little heartbeat for company is another gift. Usually to be found asleep on my work table, she never lets me forget that the purpose of being a crafter is to make cosy beds for her, whether I am in the middle of an urgent project or not.
So there are my first 'Lovely Things'. I look forward to reading yours, and I promise that next month they will be more frivolous and fun!